Introducing the world's smallest Co-Ex Ultra Micro blown film line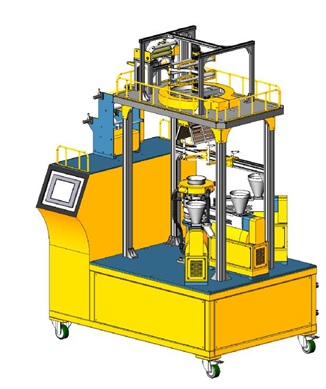 Complementing the existing range of co-extrusion blown film lines, Labtech Engineering will be launching their Ultra Micro version at the NPE show, Orlando, in March 2015.
This line features three conical extruders that all use regular plastic pellet sizes.  This is due to the18mm
diameter infeed which gradually reduces to 8mm at the screw tip.  These extruders allow for a true 3-layer A+B+C configuration.  The line uses a pancake type die and a new air ring made especially for co-ex films.  It also has a fully functional oscillating film haul-off which will rotate 360° and a two station wind up.
All the functions on the Ultra Micro co-ex blown film line are controlled with a touch-screen computer with clear and easy to understand graphics. 
To download the full press release, please click the link Co-Ex Ultra Micro blown film line