Welcome to Millmerran Research and Manufacturing
We are a group of polymer engineering specialists, highly experienced in the extrusion industry, particularly in the fields of process and product development including tubes, profiles and sheet.
We have immensely capable people in our team, with outstanding track records in contributing to projects large and small at every stage in their progression
Our fields of expertise include
concepts
feasibility studies
product design
intellectual property
prototype fabrication
materials selection
bespoke formulations and compounding
tooling design
experimental and pilot-scale production runs.
Strictest confidentiality is maintained, of course, in all work undertaken on behalf of clients
In-house facilities are maintained for all the relevant project steps, including computer aided design and manufacture of tooling; batch and continuous compounding / pelletizing; twin screw and single screw extruders; down-lines for tube, profile or sheet, all with dual-hardness co-extrusion capability
As well as in-house design and development, our staff are available for technical assistance and trouble-shooting within a client's own premises, again under conditions of strictest confidentiality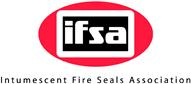 Millmerran actively contributes to the work of the Intumescent Fire Seals Association alongside the other members and wholeheartedly supports the aims and objectives of the association

Millmerran also has the UK agency for the Labtech range of laboratory-scale polymer processing equipment.  Exceptionally well designed and engineered and with a build-quality second-to-none, Labtech provides great attention to the user-friendly details that operators appreciate. A programme of continual improvement and innovation keeps Labtech at the forefront of the industry.
Terms and Conditions of Sale
Please download our terms and conditions of sale Conditions of Sale V1022.
Privacy Policy
Millmerran is committed to protecting your privacy. We use the details you give us to improve our service to you and we endeavour to protect the security of your personal information. We may use your information to send details of new products and services to you. If you do not wish to receive this information you can advise us via the email links. We do not sell, trade or rent your personal information to others.
By using our website contact-us form you consent to us contacting you with information which we think you will find of interest.